This is a page for my Electronic Press Kit.  Please feel free to contact me to schedule speaking engagements.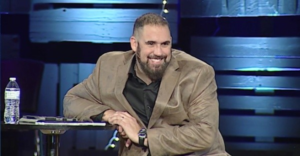 EPK Video TattooPreacher
With nearly 30 years of ministry experience, two time best-selling author, pastor, retired Detective Sergeant, & SWAT team member, Aaron Davis brings a perspective to seminars and events that is unrivaled. 
Attached in this digital EPK are resources and information about Aaron that organizations can reference to better understand his background and experience. 
Click here for a list of some of the Faith Based Seminars that Aaron presents.
Click here for a list of some of the corporate events conducted by Aaron Davis.
If you have any questions or would like to book Aaron for an event please send an email to: [email protected]
Limitless (Also available in Spanish Young Adult, and Audiobook Versions)
Click the image to go to Amazon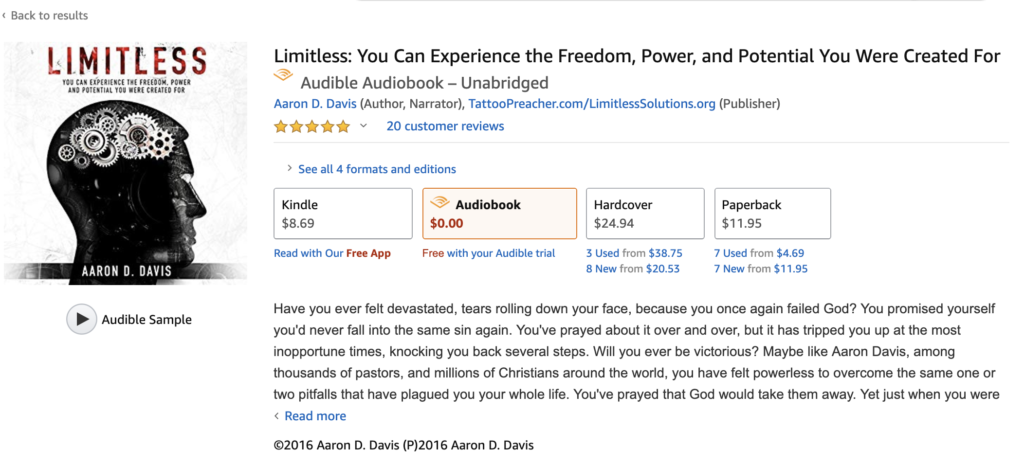 Quantum Christianity
Click the image to go to Amazon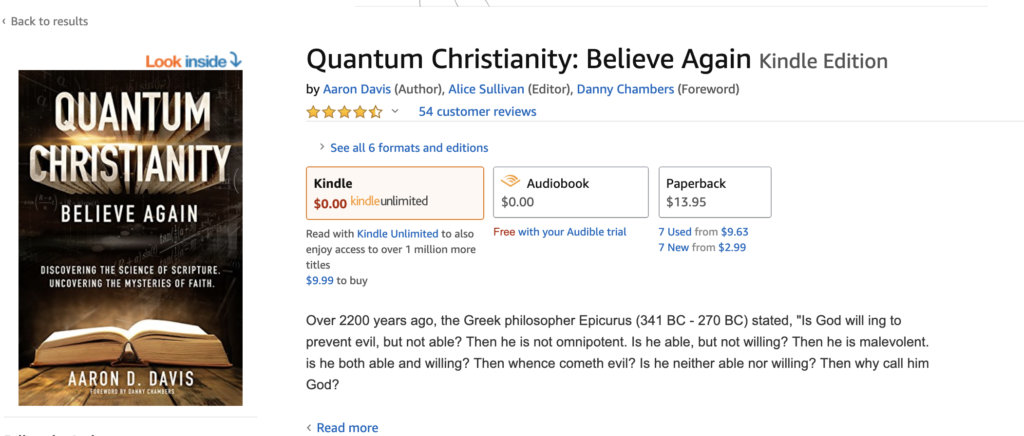 Additional Information
Aaron Davis is the Pastoral Director for Citipointe Church in Nashville, Tennessee (formerly Oasis Church) where he has served for 16 years. He is married to his wife of 23 years, Lisa and father to his 11 year old son, Rocky.
Aaron is also:
*Owner of Limitless Solutions Publishing (Get your book in your hands in 7 days)
*Professional Public Speaker and Best Selling Author with specialties as a: Corporate/Business Conference Speaker (S.W.A.T. – Special Weapons and Tactics for Leadership and Team Building), Men's Ministries Conference Speaker (The Ultimate Man Conference and Audio Series), Consultant for Online Marketing, Consultant for Online Ministry Development for Ministries, Consultant in Effective Use of Social Networking for Marketing and Professional Growth, Consultant in Effective Use of Social Networking for Church Growth, Security and Crisis Plan Development Consultant, Security Team Consultant and Defense Training for Ministries and Churches.
*Best Selling Author – Quantum Christianity: Believe Again.
*Best Selling Author – Limitless: You Can Experience the Freedom, Power and Potential You Were Created For.
*Former Top Rated Blogger.
*Ordained Pastor of 25+ years.
*Former Executive Pastor Oasis Church Nashville
*Former Associate Pastor Oasis Church Nashville
*Former Online Campus Pastor of #23 fastest growing church in the USA 2010.
*Pastor Over Freedom Ministries
*Former Worship Pastor
*Former Detective Sergeant in Criminal Investigations. (Medically retired after an attempt on his life)
*Former S.W.A.T team member.
*Former certified PPCT (Pressure Point Control Tactics) instructor for Law Enforcement & Public/Private Schools.
Aaron featured in Colton Dixon video.
A Few Recent Messages