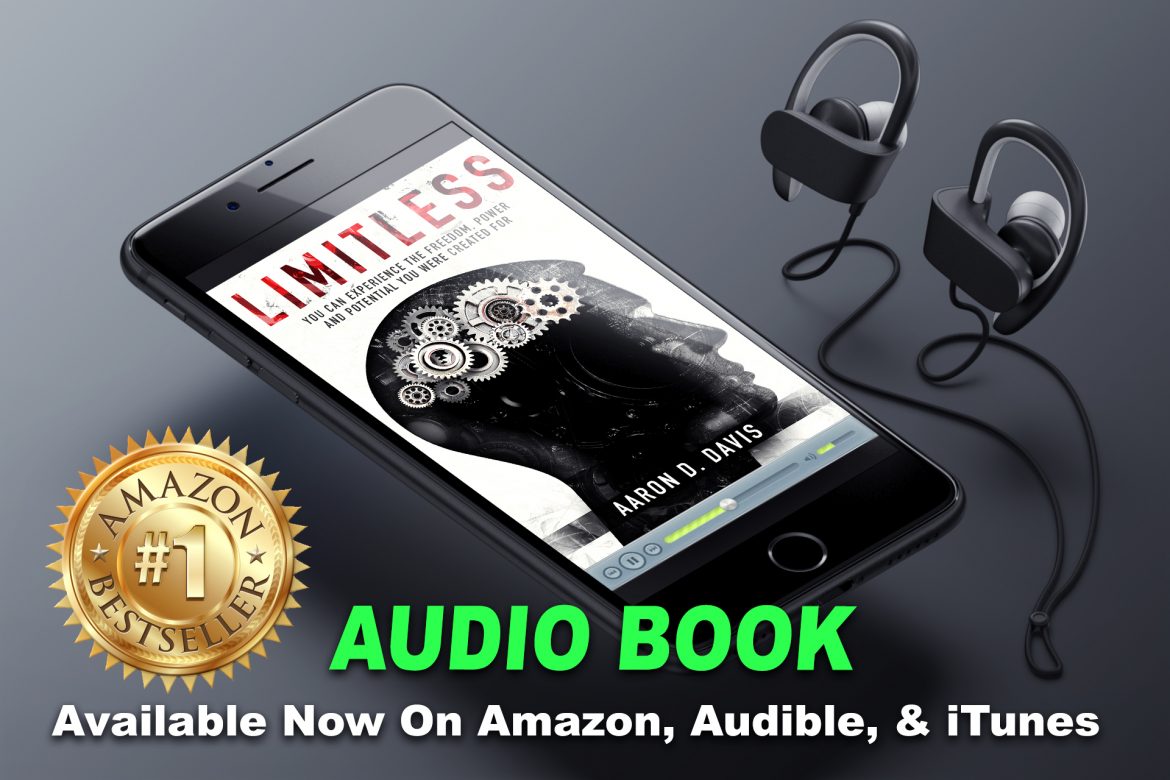 Music: Let the Chains Fall – Tony Sutherland
My #1 Best Seller – Limitless: You Can Experience the Freedom, Power and Potential You Were Created For is available NOW as an AUDIO BOOK on Amazon.com/Audible/or iTunes!
About the Book:
Have you ever felt devastated, tears rolling down your face, because you once again failed God? You promised yourself you'd never fall into the same sin again. You've prayed about it over and over, but it has tripped you up at the most inopportune times, knocking you back several steps. Will you ever be victorious? Maybe like Aaron Davis, among thousands of pastors, and millions of Christians around the world, you have felt powerless to overcome the same one or two pitfalls that have plagued you your whole life. You've prayed that God would take them away. Yet just when you were starting to get ahead and feeling like you were moving forward, that same stupid mistake blindsided you again, limiting your progress and seemingly sabotaging your successes. This is a scenario we've all dealt with, and it is a telltale sign that a strong hold is at work in your life. But you don't have to walk in bondage, enslaved to that thing anymore! God created you for greatness! He has provided the means to walk in victory over every lie, every deception, every obstacle, and everything that has ever held you back. You are about to embark on a journey to experience the freedom, power, and potential that you were created by God to encounter! Are you ready to experience more? Free your mind today. The possibilities are limitless!