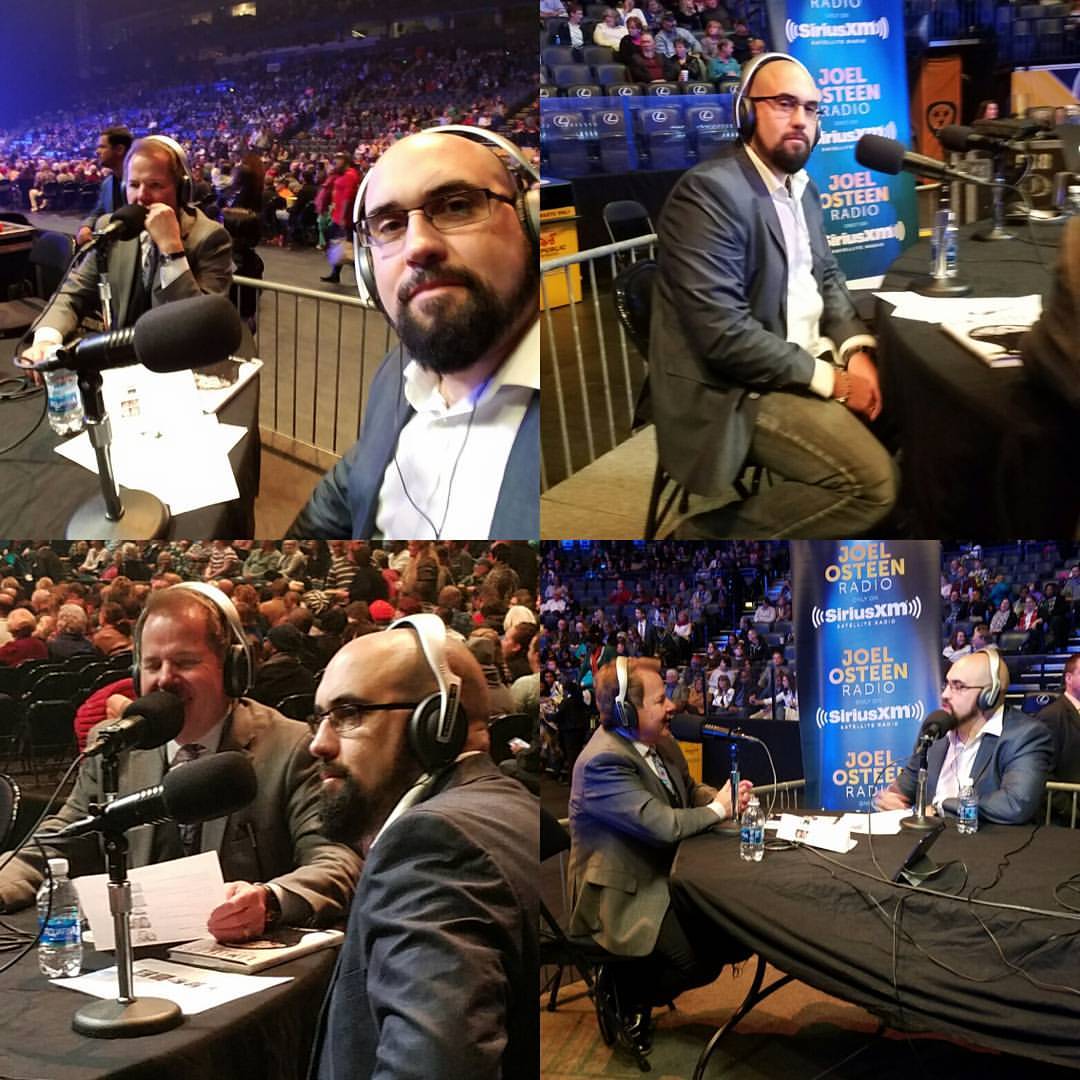 I've had the privilege of being a part of Joel Osteen's America's Night of Hope when it was in San Francisco (2015) and my home town, Detroit (2016). Last week he was doing a smaller event in Nashville (where I live now) with the Nashville Night of Hope at the Bridgestone Arena and I received a call from Phil Munsey before the event asking if I could be prepared to do an interview about my #1 Best Selling book Limitless: You Can Experience the Freedom, Power and Potential You Were Created For on Sirius XM before the live broadcast of the event.
Of course I was STOKED to be able to share with such a diverse audience about a subject that I am so passionate about! During the interview Pastor Phil, mentioned that he had read the book on the plane coming to Nashville and wanted to let the audience know how much he enjoyed it. It was just one of those events that were really cool and I wanted to share a few of the pics with you.
For those that are interested in Audiobooks, I released Limitless on audio on Amazon, Audible & iTunes.