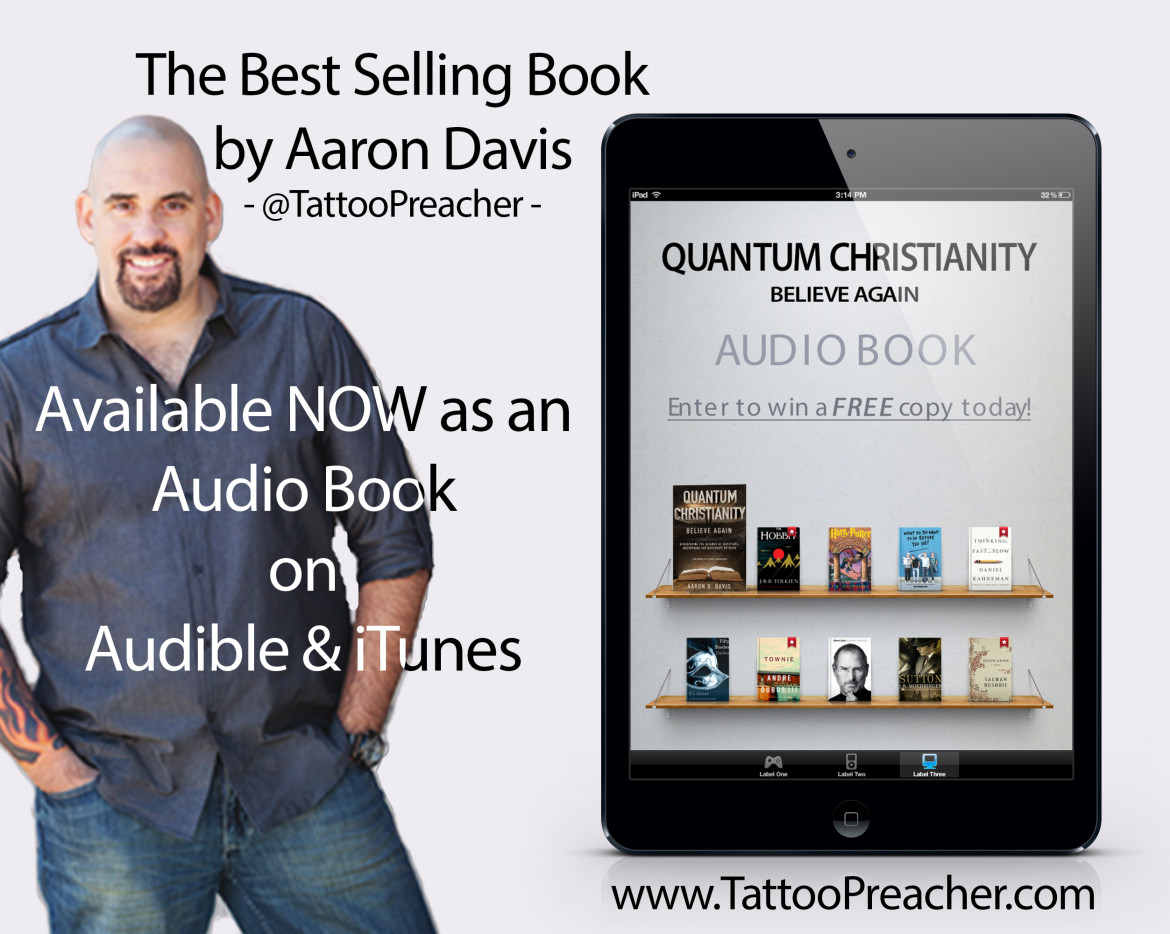 Quantum Christianity Audio Book is AVAILABLE NOW!
I'm giving away several Audio Book copies of my Best Selling book Quantum Christianity: Believe Again –  Discovering the Science of Scripture. Uncovering the Mysteries of Faith. –
To Enter the contest: Share the attached picture with the hashtag #QXContest and a link to the webpage  www.TattooPreacher.com/Quantum-Christianity to Instagram, Facebook or Twitter and you will be automatically entered to win one of several FREE copies of the AudioBook!