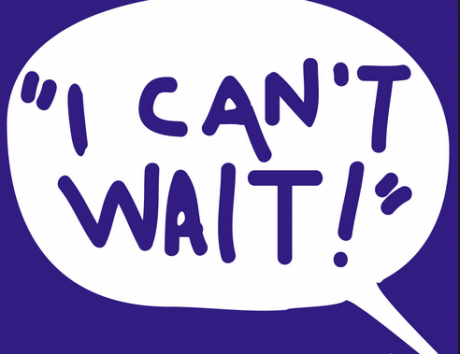 In the final paragraphs of the book, Dreaming with God, the author relays a story of his childhood.   He describes an environment where his family had some friends over for company. During the day they enjoyed a fun filled day, dinner together, hanging out and lots of laughter. But when the evening came he was sent to bed while the company remained.
He describes the angst of laying in bed in the dark and listening to the laughter going on in the next room. He stated that he simply could not sleep in that atmosphere! He goes on to say that he sneaked out into the hallway just to listen to what was going on… wishing he could be a part of it.
His parents caught him and allowed him to stay up just a little bit longer. And the words he used to describe that moment were "The risk was worth it".
He closed the book by saying, "I'm in the hallway again and the thought of missing something that could have been the experience of my generation is pure torture. I can't possibly sleep in this atmosphere because if I do, I know I'll miss the reason for which I was born!"
I don't know that I've ever read a paragraph in any book that more resonated with my heart than that one…I believe whole heartedly that a shift is taking place!  Some are sleeping, dreaming of a distant tomorrow…but some, like me, are on the edge of our seats, anxiously awaiting the excitement of what waits for us NOW, completely discontent to not be a participating part of the shift as it occurs…
I believe more than ever, The Kingdom of God is at hand…Not in the sense of many who disregard today only hoping for a future in heaven when they die, but rather as one who believes that I am here TODAY for one reason… to establish His Kingdom here, NOW!
I can't wait to see what that continues to look like!