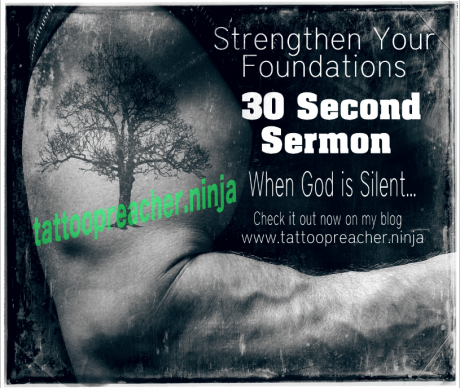 Is it possible that sometimes when God is "silent" that He is drawing us into a pursuit of something that will not just change our immediate circumstances but perhaps also increase our wisdom for both our lives and those we may influence in the future? The Bible says "If we lack wisdom, ask of God who gives freely"… Not "if we lack every answer". Sometimes the pursuit of understanding strengthens foundations in a way that just being given the answer would not.
I could answer every question for my son on his homework — But it would not benefit him like learning through his own pursuit of the answer. Don't assume that silence is rejection, sometimes we are presented with the answer the first time and then required in the future to apply what we learned as we build off of the previous lesson…Seek & you shall find…
If you think this may influence someone you know, please feel free to share it on your own social networks.
Also, don't forget to subscribe to my blog by clicking the subscribe button at www.TattooPreacher.ninja