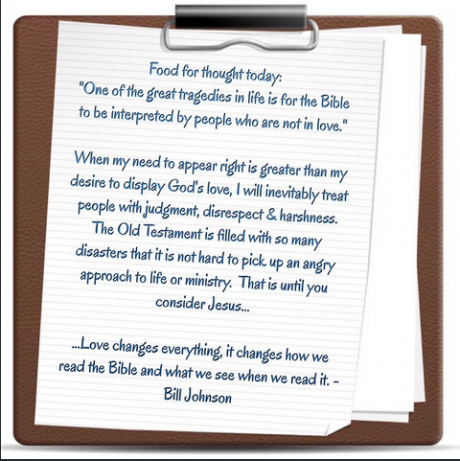 One of the great tragedies in life is for the Bible to be interpreted by people who are not in love.
When my need to appear right is greater than my desire to display God's love, I will inevitably treat people with judgement, disrespect & harshness.
The Old Testament is filled with so many disasters that it is not hard to pick up an angry approach to life or ministry.  That is until you consider Jesus…
…Love changes everything, i changes how we read the Bible and what we see when we read it — Bill Johnson
If you think this may influence someone you know, please feel free to share it on your own social networks.
Also, don't forget to subscribe to my blog by clicking the subscribe button at www.TattooPreacher.ninja