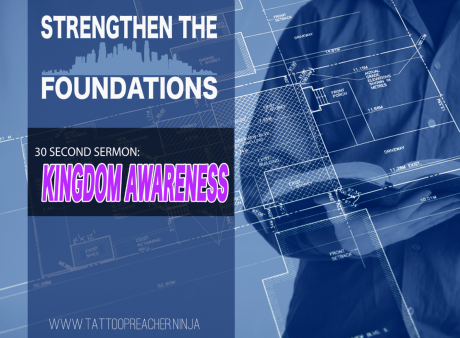 We often reflect the nature of the kingdom of which we are most aware. Those who intentionally seek to understand and establish the Kingdom of God in their lives most often reflect his nature. And in retrospect, those who spend the majority of their time focusing on the fruit of and establishment of the kingdom of darkness often reflect the nature of that kingdom. This was also conveyed in the bible when Jesus said, "you will know them by their fruit". Basically, he was stating that human beings are hybrid trees that produce the fruit of whatever kingdom they are connected to.
Seek first His kingdom… everything else will be added.
If you think this may influence someone you know, please feel free to share it on your own social networks.
Also, don't forget to subscribe to my blog by clicking the subscribe button at www.TattooPreacher.ninja