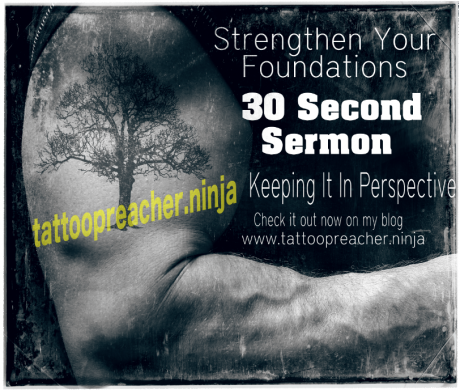 Today I refuse to be more impressed with the size of my problems than I am with God's ability to address them. How we immediately respond to a presented problem often reveals how we internally view God.
I rarely watch the news because of the way the spin-doctors sensationalize fear and despair.   By the end of watching a 60 minute segment of Fox or CNN I don't feel like I've been informed about what is happening in the world I feel like I've been manipulated into believing that it is all going to end tomorrow! I'm just not interested in filling my head with the perspectives of those who are obviously hell-bent on making everything look even worse than it is.
I'm not encouraging naivety, I know there are very real problems that need to be dealt with, not just in the world around me but also in my own personal life. For all of those things, I know that the problems are big but my God is bigger. Intentionally keeping that in perspective and filling my mind with that which builds my faith, rather than tearing it down is what I choose to do with my time.
What you focus on can and does influence how you respond. I, for one choose to use my time wisely to build my faith instead of subjecting it to the influence of those who intentionally seek to tear it down. And when I am faced with a problem, I refuse to be more impressed with it than the one who will help me solve it!
If you think this may influence someone you know, please feel free to share it on your own social networks.
Also, don't forget to subscribe to my blog by clicking the subscribe button at www.TattooPreacher.ninja