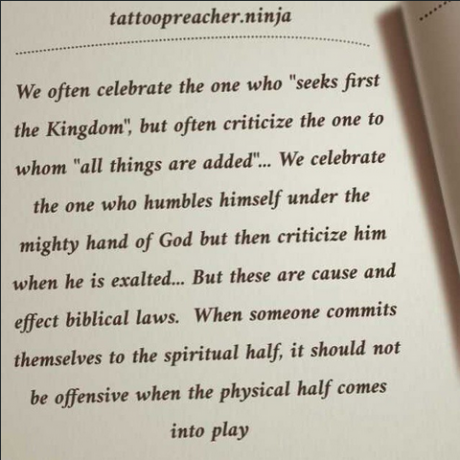 Jealousy & Bitterness never look good on you…
We often celebrate the one who "seeks first the Kingdom", but often criticize the one to whom "all things are added"… We celebrate the one who humbles himself under the mighty hand of God but then criticize him when he is exalted… But these are cause and effect Biblical laws.  When someone commits themselves to the spiritual half, it should not be offensive when the physical half comes into play.
If you think this may influence someone you know, please feel free to share it on your own social networks.
Also, don't forget to subscribe to my blog by clicking the subscribe button at www.TattooPreacher.ninja