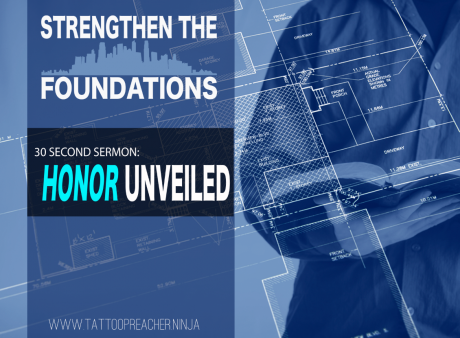 "As a leader, I am the one who sets the standard for how honor will be lived out. If my culture of honor is based on corporate structure, it will do nothing more than exalt the greatest at the expense of the least." – Bill Johnson
Honor should not be given because of position but because of love, because of who they are not just for what they have done… this means that leaders model honor to the subordinate as much if not more than the subordinate toward the leader.
A leader who seeks honor without giving honor fools himself… Remember, God's not mocked, whatever a man sows—That shall he also reap.
If you think this may influence someone you know, please feel free to share it on your own social networks.
Also, don't forget to subscribe to my blog by clicking the subscribe button at www.TattooPreacher.ninja