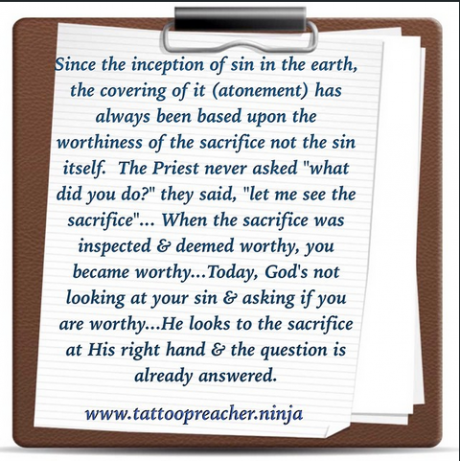 Since the inception of sin in the earth, the covering of it (atonement) has always been based upon the worthiness of the sacrifice not the sin itself.  The Priest never asked "What did you do?" the said, "Let me see the sacrifice"…
When the sacrifice was inspected & deemed worthy, you became worthy.
Today, God's not looking at your sin & asking if you are worthy…He looks to the sacrifice at His right hand & the question is already answered.
If you think this may influence someone you know, please feel free to share it on your own social networks.
Also, don't forget to subscribe to my blog by clicking the subscribe button at www.TattooPreacher.ninja