In celebration of the Official Launch of my new book Quantum Christianity: Believe Again – Discovering the Science of Scripture. Uncovering the Mysteries of Faith. –  I'm offering a ONE DAY ONLY sale – If you purchase my book on May 8th, You can get the Kindle version for
FREE!

 If you only want the Kindle version, you can purchase it for

80% off the normal price!
Take a look inside the book:  Click Here
Click the pics below to order!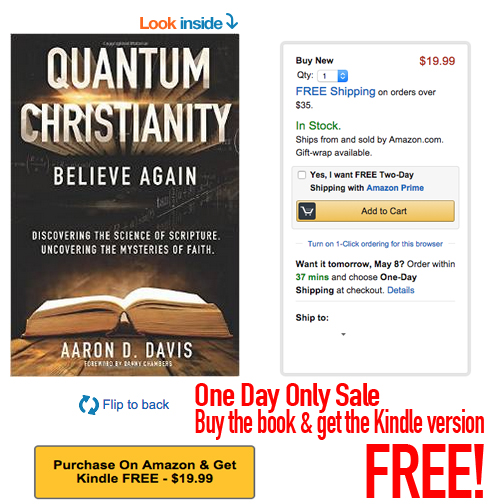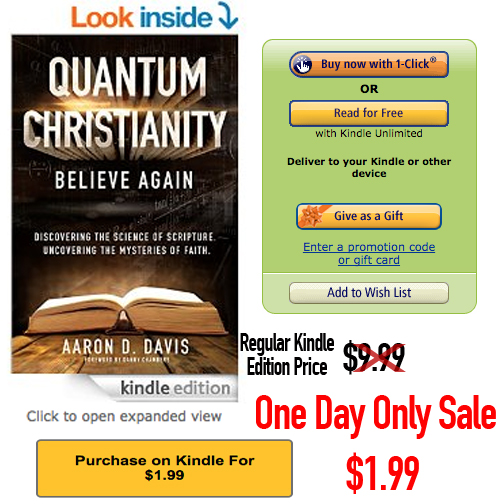 Check out this video Introduction for Quantum Christianity: Believe Again